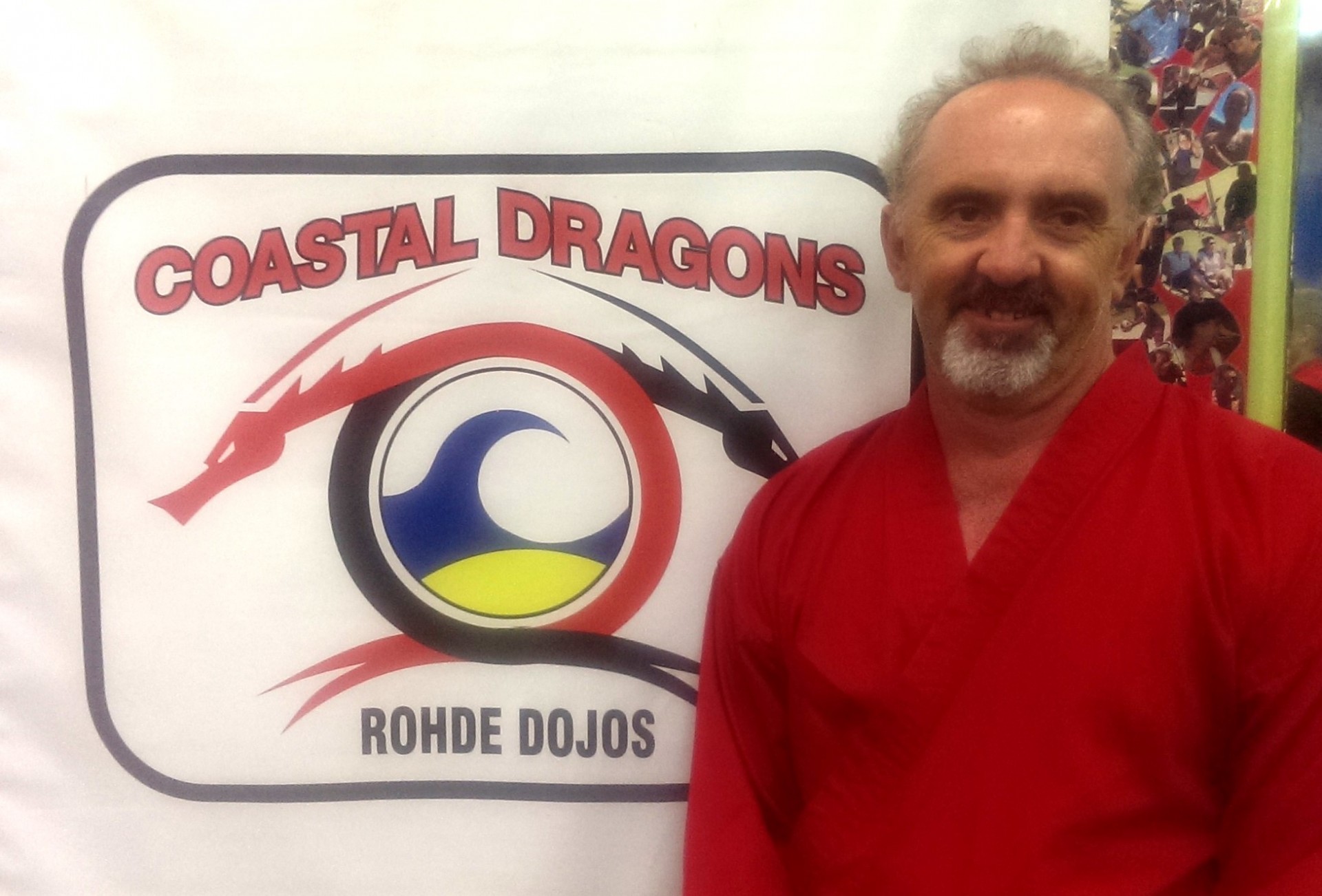 DAI SEMPAI TREVOR PATRICK
Probationary 3rd Degree Black Belt (Sandan-Ho) - NUCA
Trevor Patrick first started training in Martial arts in Melbourne, Victoria with Zen Martial Arts under Sensei Max Forder and Sempai Richard Vojlay in 1996. Due to his work in the Security /Crowd Controlling industry and made it to the level of Brown Belt in 2000. Regretfully he was unable to continue his training at the time because of new work commitments.
Trevor moved to the Sunshine Coast with his family in 2007 and had been looking for something for him and his kids to do together. He came across Coastal Dragons Zen Do Kai Sunshine Coast, Rohde Dojos in 2010.
Restarting his journey into Martial arts he received his yellow belt in December 2010 and found himself hooked again, Trevor reached his first milestone step of achieving his Black Belt in 2012 and is now learning to take his next steps in his journey through life as a Black Belt instructor in the NUCA system.
Finding that being a part of the Coastal Dragons Dojo has reinstalled his belief in himself and his ability to achieve his dreams in the things he desires in his life.
Apart from Trevor's rank in NUCA, he also holds a Black Belt (Sho Dan Ho) in Zen Do Kai.
Trevor has had an instrumental part in the development of the NUCA system and he is currently preparing for his Shodan Grading in Okinawan GoJu Ryu.