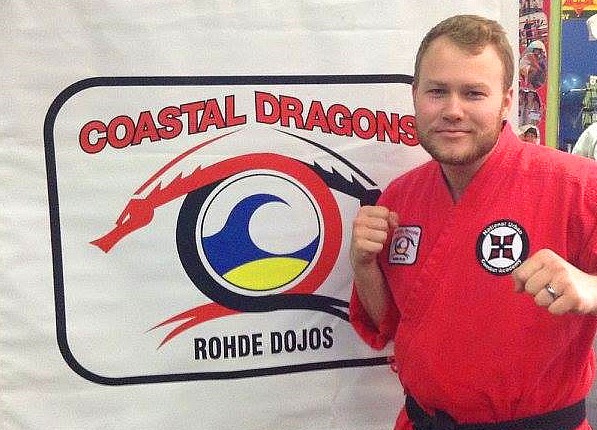 DAI SEMPAI TIM CONOLLY
Probationary 3rd Degree Black Belt (Sandan-Ho) - NUCA
Club Treasurer
Tim joined the Coastal Dragons Dojo in 2009 after having previously trained in martial arts at a younger age, which he had to give up to concentrate on his school work.
It was an easy choice to start up training again. While training through the ranks of coloured belts and learning so much about the martial arts and how much it had to offer he knew that he would enjoy training in this style. Tim got his Black Belt in Zen Do Kai in 2012, and feels that the step from training as a coloured belt to instructing as a Black Belt in the NUCA system has given him a completely new perspective on everything he thought he knew.
Apart from Tim's rank in NUCA, he also holds a Black Belt (Sho Dan Ho) in Zen Do Kai. Tim is currently training for his Shodan grading in Okinawan GoJu Ryu.