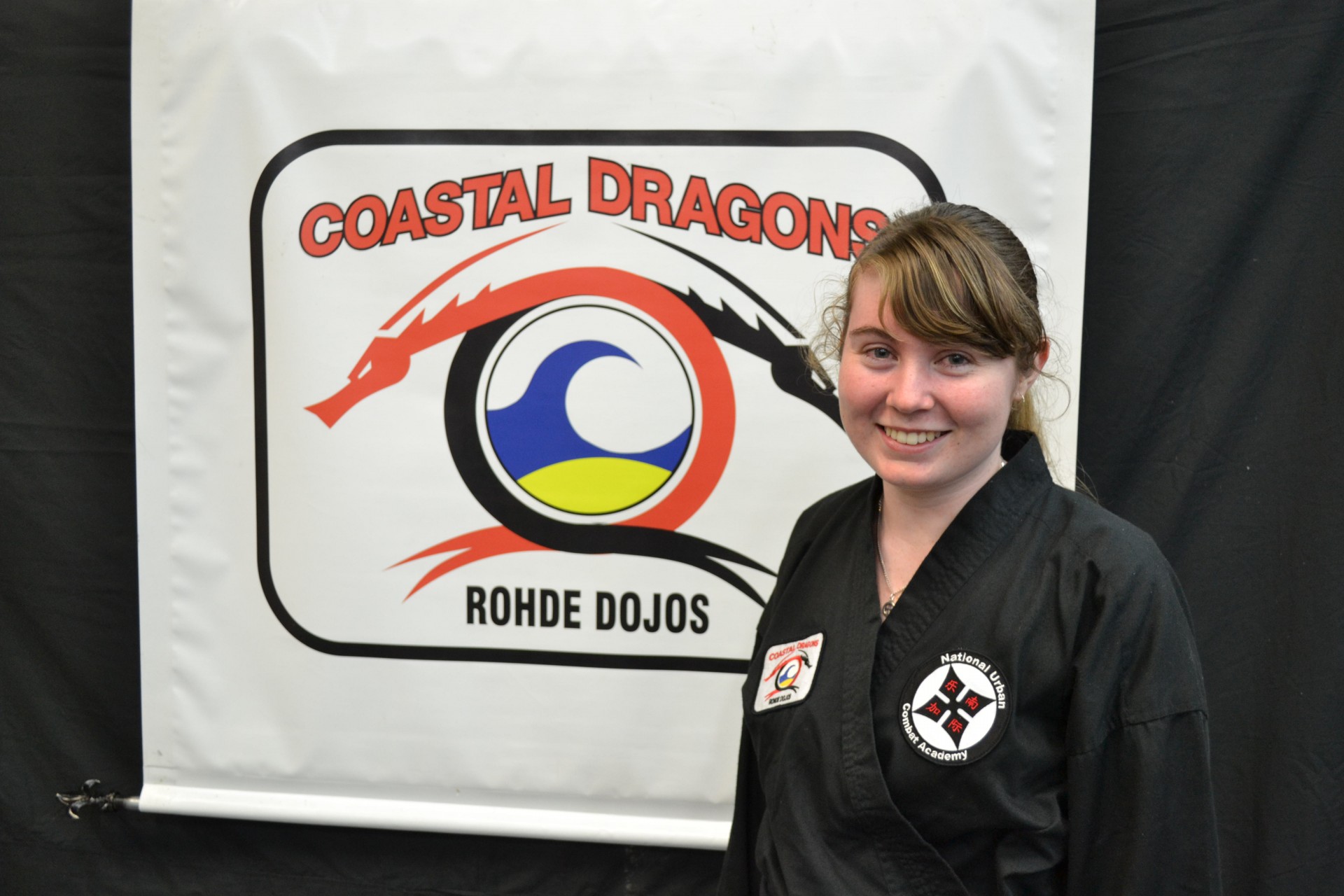 SEMPAI STEPHANIE OTTE
1st Degree Black Belt (Shodan) - NUCA
Stephanie began training at Coastal Dragons Dojo in 2004, when she first started her martial arts journey in Zen Do Kai. Having progressed through Zen Do Kai at the same time as her schooling, Steph found that, while it was demanding, training helped her focus and succeed in both areas.

She completed her Black Belt grading in 2010, just before starting her first year of university. While she now lives in Brisbane studying Engineering, Japanese, and Writing, Steph enjoys coming back to the Sunshine Coast to help with training.
Stephanie is currently our only female instructor and as such, she can give a different perspective on the techniques used in training from a female perspective.
Stephanie currently holds a Black Belt in Zen Do Kai and is a full 1st Degree with Sempai Title in NUCA.