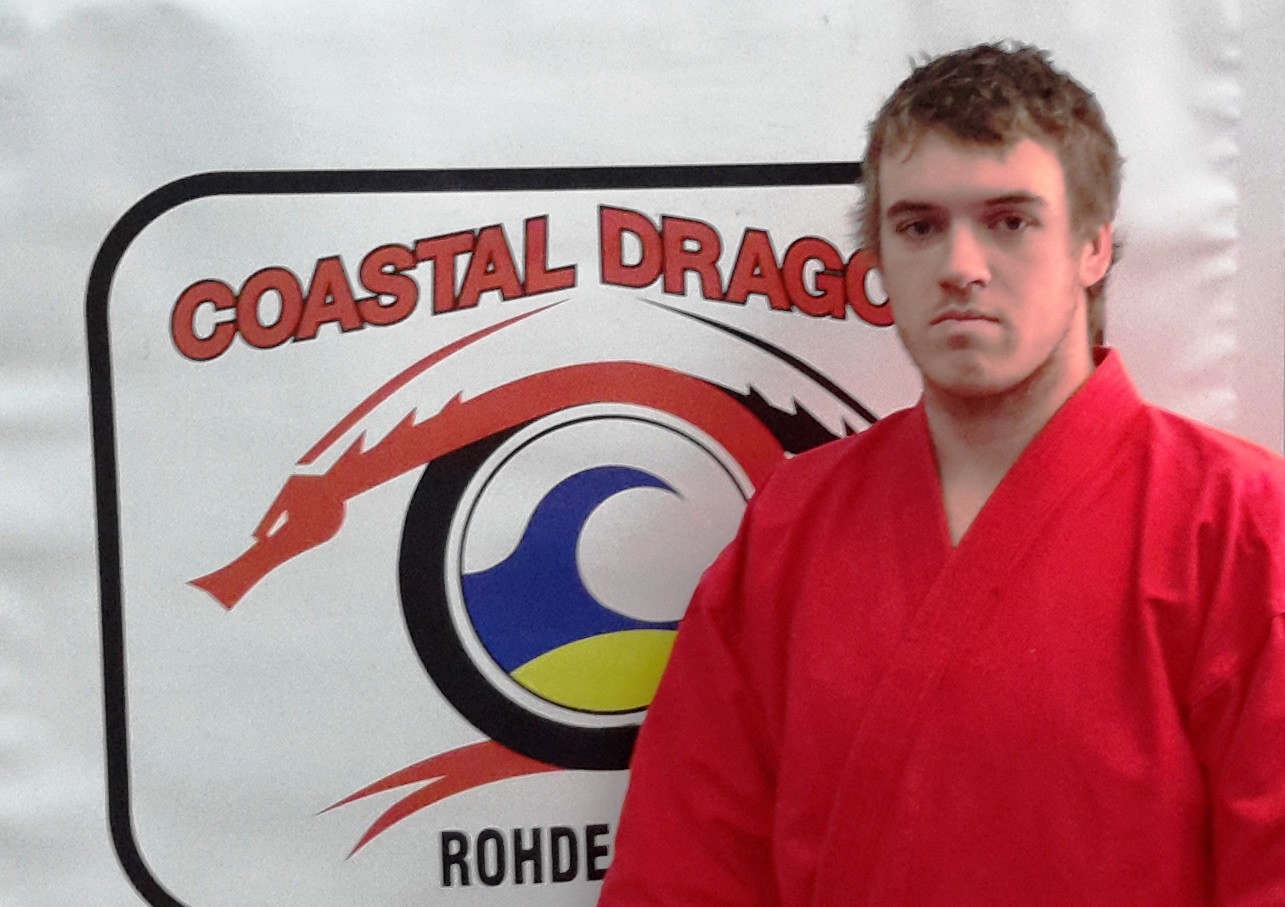 SENSEI JOSHUA ROHDE
3rd Degree Black Belt (Sandan) - NUCA
Josh was about 3 years old when he first started crawling around the dojo floor as his father Grant would take him along to class during training. He first started his martial arts career in Tae Kwon Do, training for about 2 years and achieving a Blue Belt in the style.
At age 6, his father introduced him to Zen Do Kai and he has not looked back since. The progression into training was natural for Josh and with a level of dedication and commitment rarely seen in children, Josh became an extremely efficient fighter and achieved the rank of Black Belt Sho Dan Ho at just 9 years old. At that time, he was one of the youngest people in Australia ever to achieve the rank of Black Belt in Zen Do Kai.
Josh continued to train in Toowoomba under the late Kyoshi Steve Dickens in both Zen Do Kai and BJC Muay Thai and in 2000 after relocating to the Sunshine Coast with his family, he helped to establish the Coastal Dragons Dojo with his father. Josh continued his training and achieved the rank of Full 1st Degree Sho Dan in 2002 after demonstrating the highest level of skill and sophistication that normally only comes from years of commitment to the art.

By the age of 15, Josh had developed into a strong young boy for his age and his fight skills and commitment to Zen Do Kai seen him awarded the right to grade to 2nd Degree Ni Dan as an adult. (2nd degree is normally restricted to those over 18 due to the intensity of the gradings).
Before being able to grade to Probationary 2nd Degree, his father insisted he redid his Black Belt grading, to ensure there was no doubt he was worthy of the rank. Josh passed with ease and went on to successfully grade to full senior 2nd Degree Ni Dan, on the day of his 16th birthday.
Josh is now a full 3rd Degree in NUCA and currently holds a full 2nd Degree in Zen Do Kai and a Brown Single in BJC Muay Thai.
Josh has had a large input into the development of the NUCA system.