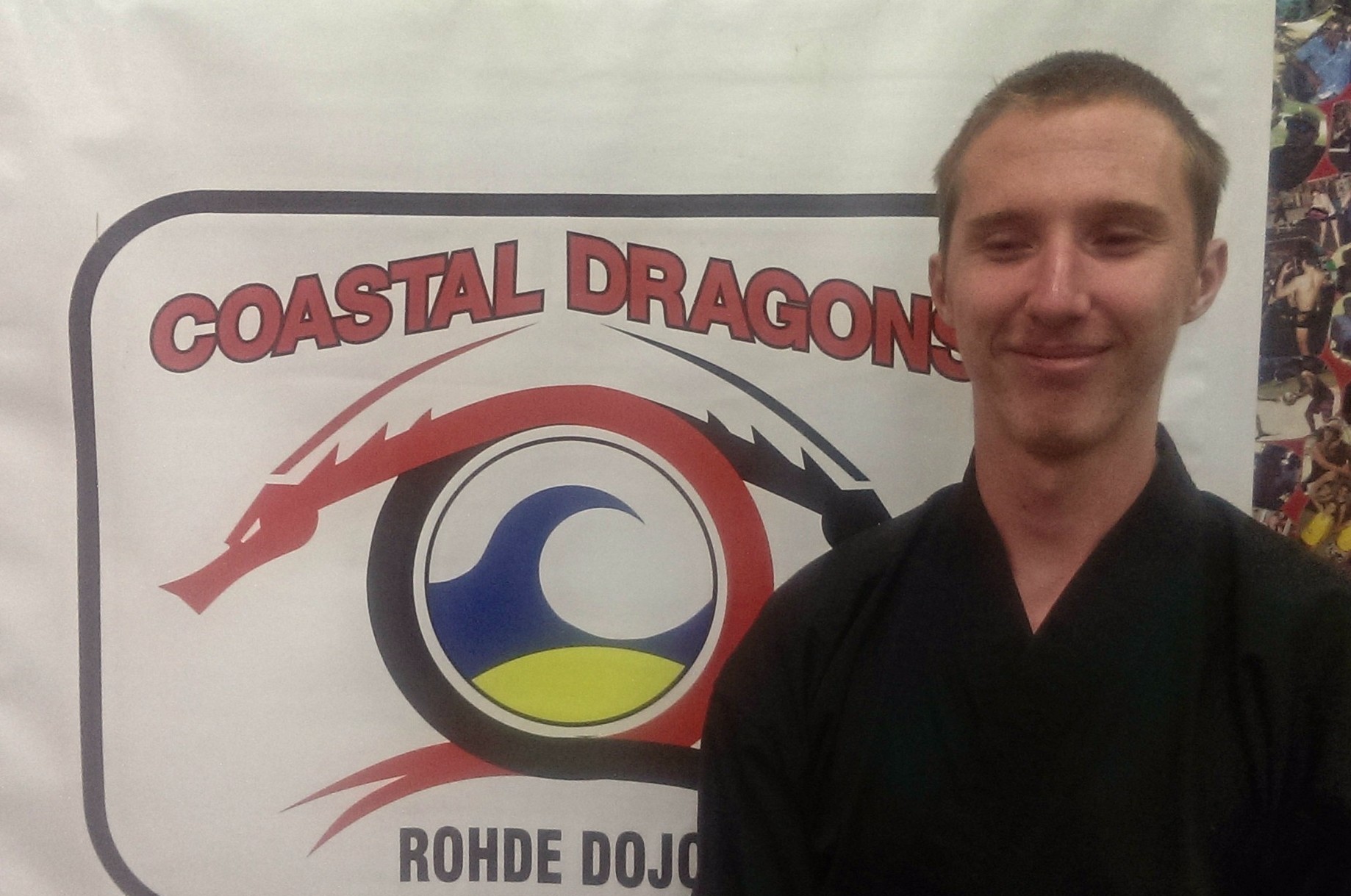 SEMPAI JAI RAE
1st Degree Black Belt (Shodan) - NUCA
I started my martial arts journey as a child. I was 10 years old when I had my first lesson. The reason I started martial arts was to improve my eye and hand coordination.
After 8 months of training I went for my blue belt which was my first step in my martial arts journey. Not long after that I went for my next grading in Toowoomba for my green belt which was very nerve-racking. I took a small period of time off but then came back as a green belt when I was thirteen years old.
What really made me come back (and I still look back on it over the years) is that I had put on a lot of weight and didn't feel as confident in front of people. I had also found out that one of my friends was doing Zen do kai so he was also trying to get me to come back. Since being back I know that my fitness has returned and I am more confident in front of people. Working hard and training hard over time I then went from Green Belt to Brown Belt.
What I love doing the most in National Urban Combat Academy is doing Kata's and ground fighting, because we are always learning something new. It teaches us confidence and how to be able to handle situations when they arise on the streets.

I would have to say that the person who motivates and inspirers me the most is Shihan Grant, because he's been there my whole life. He has helped me through the toughest times and pushed me through the hard ones and he's a great instructor.
Some of the other Black Belts that I look up to are Dai Sempai Tim, Dai Sempai Trevor and Sempai Tom. They are always showing me something new which can help me in my martial arts journey. When we all changed from Zen Do Kai I thought it was a great idea because new stuff was constantly getting added to the curriculum. It's become a lot more interesting in what we are learning next. I could definitely say I love the new style were doing because it brings a wide range of things to learn which makes it a lot more fun and interesting to do. And to know I'm a founding member of such a great club, knowing I helped shape it is even more rewarding.
Over the next couple years I would like to be able to prefect all my Kata's, my ground fighting and kicks and gain as many skills as I can. I would also like to be able to help other people to reach their goals and achievements.
The person who I admire the most because of there martial arts would have to be Anderson Silva and Grant Rohde I've learnt a lot's from both of them over my martial arts journey and I will love learning from them in the future.
Jai is currently training for his full 1st Degree in GoJu Ryu.